Whether you want to put it on display, use it in historical re-enactments, or just fancy wearing it on the coach watching the movie Gladiator, Roman armor is available for you to buy. Whatever your budget, the vast array of Roman armor for sale on the internet means there is something for everyone.
Arguably one of the most effective armies the world has ever known in terms of what it achieved with the resources available, Roman legionaries and generals have become revered and respected throughout history. It is therefore little wonder that not only is the Roman period one of the most interesting and researched period in ancient history, but that many people wish to buy Roman armor and pretend that they too are part of such an admired military unit.
Finding authentic Roman armor for sale can be tricky for those who demand complete historical accuracy, but fortunately the internet now makes it easy to search for the exact type of Roman armor you are looking for. Whether it be a shiny Lorica Segmentata, an authentic Roman centurion helmet from the Imperial period or an oval Roman cavalry shield, you can find it quickly with just a few clicks of a mouse.
Plus of course there are those who don't want to spend hundreds of dollars on sturdy metal armor, when all they need is a cheap Roman armor costume for a party or Halloween outfit. Again, this costume armor is easily available for purchase online.
Find Roman Armor to Buy
This page is currently under construction, and will hopefully soon contain individual Roman armor products available to buy. For now though, why not check out Amazon? There are literally hundreds of Roman armor items available to buy for all budgets. Simply click on the link below to search:
Click Here to Find Roman Armor
---
Recommended Reading
Below is a book which you may find of interest: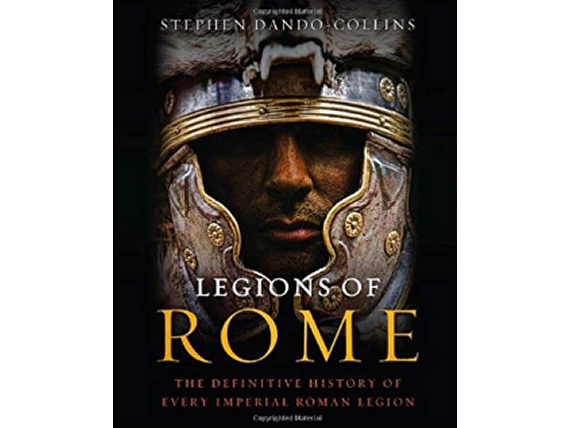 Legions of Rome: The Definitive History of Every Imperial Roman Legion
by Stephen Dando-Collins
In this landmark publication, Stephen Dando-Collins does what no other author has ever attempted to do: provide a complete history of every Imperial Roman legion. Based on thirty years of meticulous research, he covers every legion of Rome in rich detail.
Featuring more than 150 maps, photographs, diagrams and battle plans, Legions of Rome is an essential read for ancient history enthusiasts, military history experts and general readers alike.
Click Here to Read More